Follow up to Senior Trips
Since publishing " Seniors Express Frustration Over Lack Of Trips" on October 27th, 2022, Principal Santos has met regularly with a team of seniors to plan a series of monthly fun days for the Class of 2023.   The committee has already planned one day trip and two in school "fun days" exclusively for seniors.
Fun Day  1:  A day at the movies!
Fifteen seniors left school at 9:45am on November 30th, and boarded the A train, heading to the AMC movie theater on 42nd street, with Mr. Bogolub as their chaperone.  Students chose to watch the movie "The Menu".  Once there, seniors bought popcorn, sodas, slushies, fries and other snacks, settling in theater #7 for the movie.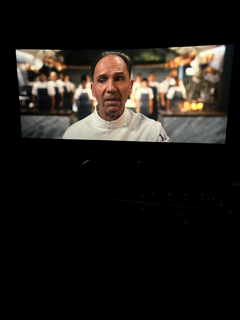 Caitlyn Gopie said"I think it was really fun and I believe seniors enjoyed the time to unwind themselves and I'm really happy we had an activity of our own."
The film focuses on a young couple who visit an exclusive destination restaurant on a remote island. The acclaimed chef has prepared a lavish tasting menu, along with some shocking surprises. Chef who sets it all up and adds some unexpected ingredients to the menu. It focuses on a particular A-list couple taking part in the event. 
Jenniffer Williams said "I feel elated." It shows that the school actually does listen when we speak up, & so that's a message for anything else regarding school, that maybe if we just speak up things will change. "
Fun Day 2:  Class of 2023 Polar Express and Pajama Day, December 23rd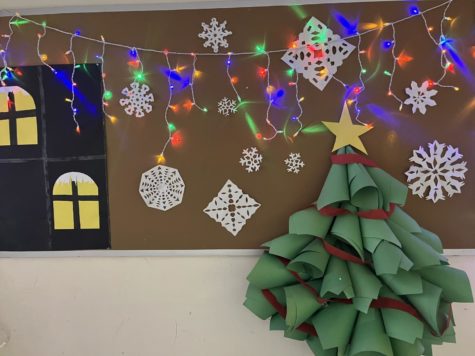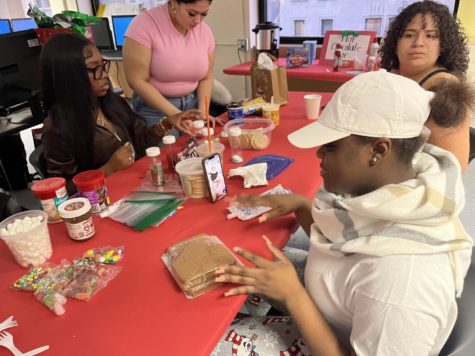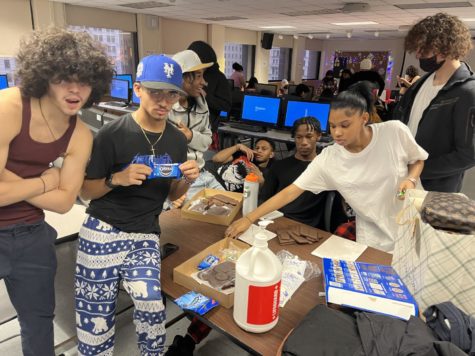 The Senior Polar Express consisted of watching the Polar Express movie, making gingerbread houses, cookie decorating, game time, and most importantly enjoying quality time with peers. 
This all came together thanks to Senior Committee members, Lisbeth Victoriano, Caitlyn Gopie, Denisse Merino and Jennifer Williams.
The senior committee members have meetings with Principal Santos to discuss every trip/activity detail,  The goal is strengthen our community and to add joy to the graduating class's last year in high school.  
Fun day #3:  " Sip and Paint", February 14th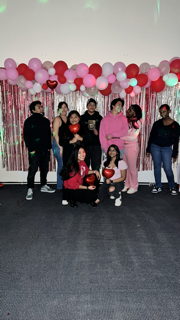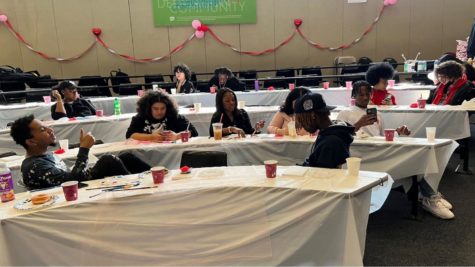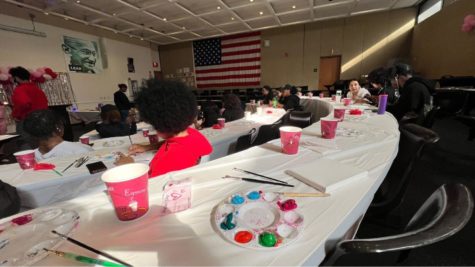 Around 30 seniors showed up to the second floor for this seniors valentines day event. This event consisted of a brunch, sip and paint, and playing games.
This event was planned to reunite and reinforce friendships while having a good time together.
Kaytlin Quiles said" I love it, it was so genuine. The decorations were  so creative, the food was really good and we made it even better spending time together."
Leave a Comment
Your donation will support the student journalists of Leadership and Public Service High School . Your contribution will allow us to purchase equipment and cover our annual website hosting costs.
About the Contributor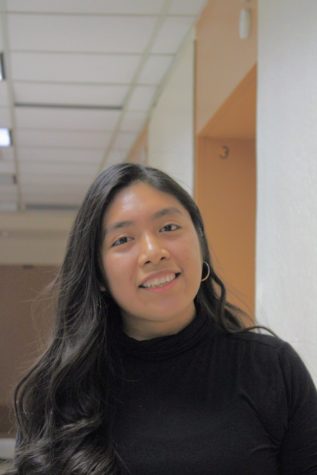 Denisse Merino, Editor