Eyes Light Up in the New Theater Club
October 19th, 2022  marked a new era at Leadership and Public Service High School. The Theater Club went to see Wicked on Broadway!  Principal Mr. Santos had the brilliant idea of starting the club.
Watching a Broadway show is a valuable cultural experience. Broadway shows address important social issues and offer a window into different cultures and perspectives. This can help broaden one's understanding of the world and foster empathy for others. The performing arts are an important part of our cultural heritage, and by attending shows, we can help ensure that they continue to thrive for future generations. Seeing a show on Broadway can simply be fun. It's a chance for students to escape from the stresses of daily life by immersing themselves in a world of music, dance, and drama. A night out at a Broadway show can be a memorable and uplifting adventure.
LEAD News asked Mr. Santos what motivated him to start this club himself: "I was a part of the Theater Club at my high school.  It was the first time I ever went to a Broadway show and it was amazing and I wanted to bring that experience to students", said Mr. Santos. As the club's advisor, Mr. Santos applies through Broadway Bridge to buy tickets at a reduced price. The school covers the cost of admission and transportation. Permission slips are required. Families can join if there are extra tickets. The Theater Club has opened a whole new world for all students.
Mr. Santos wants teenagers to have the best high school experience with a balance of strong academics and enrichment opportunities. Part of the field trip includes learning about the hard work that goes into making the show.  Ariana, a junior,  has attended every show.  She stated "school has had an important impact on my life.  I never had the chance to go to a Broadway show before. Since October 2022, my life changed. I have gone to every Broadway show, and each one always blows my mind." Ariana's eyes light up as she speaks.
 The Theater Club has inspired students to think about ways to start their own in-school productions. LEAD News asked Principal Santos if he would like to see students put on a show and he responded "I would love it.  We need a teacher or trained adult to facilitate a drama club.  I don't have the skills for that." The Theater Club has sparked new conversations and dreams at Leadership. We are excited to see what the future holds!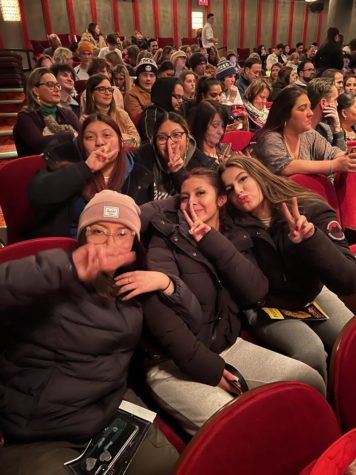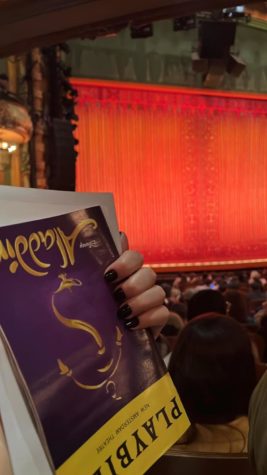 Leave a Comment
Your donation will support the student journalists of Leadership and Public Service High School . Your contribution will allow us to purchase equipment and cover our annual website hosting costs.
About the Contributor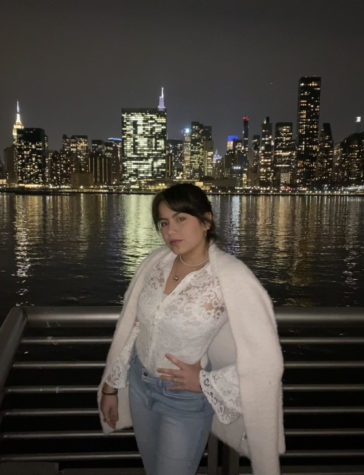 Ana Rezende, Staff Writer
Class of 2024

Staff Contributor