Meet Leadership's New Teachers
This year at Leadership new members were added to the family. To help you get to know them better we interviewed them asking questions that we feel can give you insight on who they are.
The first teacher I had the pleasure of interviewing is John Hunt aka Mr. Hunt.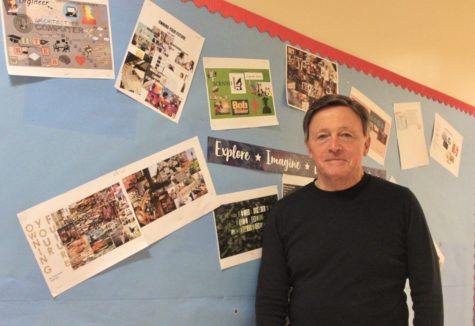 He teaches Introduction to Business. In his earlier years of adulthood, he noticed that he had always been a teacher, though maybe not in a classroom teaching students like us today. He worked in sales for major corporations like Dupont Chemical Company and Eastman Kodak Company where he did missionary sales. He then started his own company where he did custom packaging. 
During his free time, Mr. Hunt enjoys spending time with his children giving them the life he's always imagined. He brought them to every place his parents weren't able to bring him, like Williamsburg, museums, amusement parks and much more. 
Mr. Hunt describes himself as a "very open minded, curious-minded person". Looking back he'd consider himself an average student with a 80-85 average in highschool. He went to a very rigorous high school in Brooklyn, Brooklyn Prep, where he was always the youngest in his class and everyone was a year older than him.
Something Mr. Hunt said he'd like his students to know is that he's a very joyful person and really would like to bring joy to them as well because "no matter what their background is, as long as you have gratitude for what it is you currently have you'll always have joy". He spends his summers anywhere on the east coast enjoying the beach. Anywhere close to the water brings him happiness.
   Moving on to Alexis Fudge, our wonderful art teacher.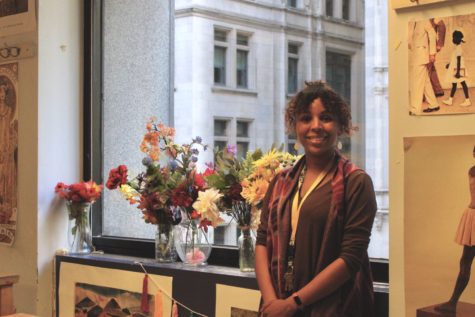 Ms. Fudge went to college at Lesley University where she originally went to study costume design. She eventually became an illustration major where she did illustrations for children's books. 
Ms. Fudge was offered the opportunity to get her master's degree and teaching license, where she eventually found her love for teaching, which led her here. 
During her free time Ms. Fudge enjoys drawing, hiking and baking and also spends time with her dog Mickey. Ms Fudge would describe herself as being a very eccentric, bubbly, positive and friendly person. During her high school years she considered herself to have been a horrible student with a B+ average. Something Ms. Fudge would like her students to know is that she is very approachable and wants people to know they can talk to her. During the summer Ms. Fudge does art commissions, making art for other people.  
   Next we have Yaritza Vazquez, whom you've probably seen popping into your English classes.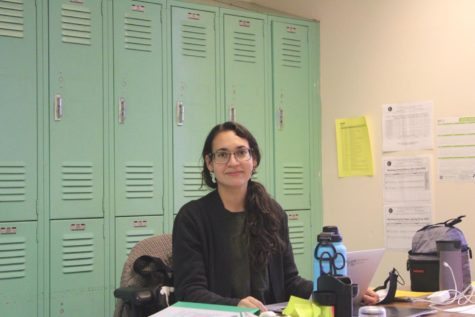 She teaches English as a new language. Ms. Vazquez went to two colleges, the first being the College of Staten Island then she went to Hunter College. Teaching was not what she had long aspired to pursue. At first she started off wanting to be a librarian or a carpenter.
Ms. Vasquez would describe herself as a very kind, determined and future oriented person. During her free time she enjoys caring for her plants by watering them and repotting them. Reminiscing on her high school years, she enjoyed going to school and was a B-average student and used to have friendly competitions with her friends to see who would get the better grade. Something she'd like her students to know is she likes doing pyrography which  is wood burning.  
Summertime is very adventurous for Ms. Vasquez, to say the least. She enjoys traveling to see family in Puerto Rico or North Carolina. 
   Lastly, I interviewed Mr. Raza who teaches history.
 He went to two colleges, his first being Cuny-CCNY and then getting his masters degree at Relay. He did not originally want to be a teacher but it was always on his mind, so a few years ago he decided to embark on the teaching journey. During his free time he enjoys traveling, hanging out with friends and watching movies and TV shows. During high school Mr. Raza was a very introverted person who often would stay to himself, and had a very small group of friends. Something he'd like his students to know is that he's open to talk anytime, especially if you have any interest in pop culture such as Marvel, DC, Disney and even anime. Even if those don't interest you he's sure you'll find something to talk about together. During the summer he travels, and enjoys trying new foods, swimming and of course relaxing. 
Leave a Comment
Your donation will support the student journalists of Leadership and Public Service High School . Your contribution will allow us to purchase equipment and cover our annual website hosting costs.
About the Contributor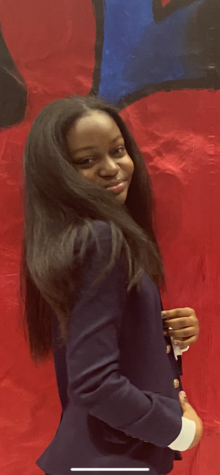 Jenna Mclean, Editor